And Now, on Hiking.
As I've mentioned before, Beelzy and I are now Oregonians. This is confirmed by the fact that we went on a hike yesterday.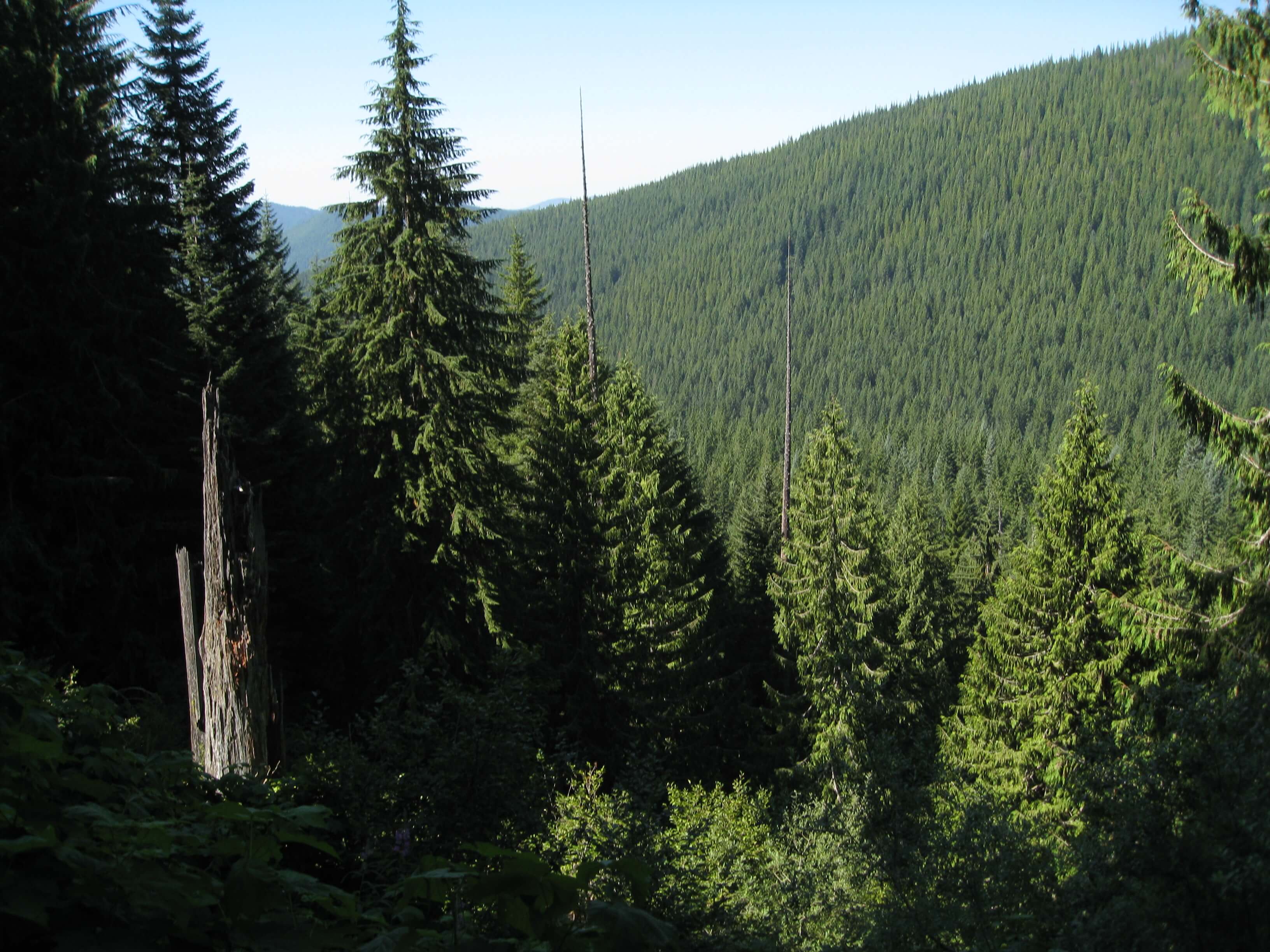 I bought a book many moons ago, called "60 Hikes Within 60 Miles: Portland" and it sat on my bookshelf for a while. I would occasionally flip through it, dog-ear pages representing possible future exploration, and do very little else with it.
Last week we finally decided that we are being incredibly lame, and on recommendation of some friends chose Eagle Creek to Punchbowl Falls for our first official venture. I packed my brand new hiking backpack with 2 bananas, a baggy of nuts, 4 Lara Bars, and two large water bottles. The hike was supposed to be 4 miles with minimal elevation and I was possibly overdoing on it with all the food, but whatever! I tend to try and take care of all foreseeable circumstances.
Sometimes, I fail miserably.
I told the GPS to take us to Eagle Creek. Turns out there is a TOWN called Eagle Creek that's nowhere near the Columbia Gorge, which is where we keep the majority of our waterfalls.
After a moderate freakout due to my occasional OCD-everything-must-go-according-to-plan attitude, I made peace with the fact that we just drove for 30 minutes to go look at an elementary school. We figured out where the hell we were and consulted 60 Hikes for nearby natural wonders. Lo and behold, but there is something called Burnt Lake. It's a 6 mile hike, so a bit longer than the 4 miles we expected, but still cool! No biggie!
We drove another hour in the direction of Mt. Hood. One of the things that I got used to about living and working where I do is that I often get to see the top of this mountain, from really far off, kind of lost in the clouds. We never tried to approach it before, but this was about to change, drastically.
Upon arriving at a sign assuring us that the road ahead would lead us to the trail-head for Burnt Lake, we realized that our Yaris was absolutely not going to make it. We tried, but I felt sorry for the machine every time we heard a horrible screech due to pothole hell, also known as "road" cutting into its undercarriage. Next vehicle we're getting will totally be something rugged, with monster truck tires maybe.
We turned back and suicidally (foreshadowing!!!) thought… "Well… It's just another mile and a half really… And if we get super tired, there is a little waterfall where we can turn back about 2 miles up the trail, so screw it, let's walk along this road instead of destroying the car."
So we went. The hill was gradual and started wearing us out before we realized it was happening. By the time we got to the trail-head we were a bit tired, but psyched to get started on the official part of it. We had to fill out a form and attach it to our persons somehow, and although this was generally so that the parks could kind of keep track of how many people were using the trails and from where they were hailing, I would also assume they were useful for when hikers made poor decisions and were later found less than capable of speech, or breathing, or any sort of vital signs really.
We enjoyed our foray past huge trees, and spiders, and burned things. Our phones stopped getting reception early on into this expedition, so we couldn't track our progress with GPS and had to rely on the book. After about 2 hours we finally made it to a fork where the book assured us we had the opportunity of climbing downward to see a waterfall and then either turn back, if we had children with us, or were tired, or continue on our way by reclimbing the distance and then some. Already pretty exhausted and almost out of water, we considered just turning back. But then a family walked on past us, descending from up there somewhere, looking hale and healthy and like they definitely made it all the way up. They had children. We decided to keep on keeping on.
The book explained that eventually we would skip over a little brook and then be almost there! And as we climbed and climbed, and ate all our Lara Bars, we saw a little brook! Woo hoo! Almost there! And then we saw another one. And then there was a little brook in our way every few feet. And then we kind of had to sort of ford a small river. And the way continued up and up. Before we knew it, the path was fairly narrow, rocky, and we were absolutely up high. It was actually a bit hard to breathe even after we took a break from our trudging.
At this point we've walked about 2.5 miles of the actual trail, plus just about a mile and a half of trying to get to the trail, so four miles in total, most of it up, for people who have never done this sort of thing. We had already made the possibly poor, but inescapable decision of filling up our water bottles from the small waterfalls we saw along the way. Yeah, we could have maybe turned back or something, but that decision had to be made an hour ago, and we would need water to get down too. The water was cold and tasted like that time you ate snow. Not the yellow snow. The good snow that had only trace amounts of feces in it. At this point we were actually rewarded with a breath-taking view. In fact, this is where Beelzy almost passed out.
Slowly and carefully we continued ascending. We've met other hikers, all descending and therefore happy and capable looking, while we turned more purple and sweaty with effort. But we finally made it there!
This was the first mountain lake we've ever seen, and it was quite pretty, with its wall of greenery and occasional husks from the presumed fire that gave it its name. There were a few folks camping there, some kids splashing in the water. The lake was kind of brown and teeming with life. I did not at all regret leaving my bathing suit at home.
Whatever, natural beauty! We needed a bit of clearing to collapse in and this wasn't easy to find. There is a trail leading all around the lake, but you have to bushwhack your way through a bit, and exploring the nearby areas means more rushing at bushes like you mean them harm. I finally found a shady clearing (they were all shady really, trees everywhere!) where we fell over on our hoodies and tried to pass out while every possible buzzing insect came over for a taste, or at least to annoy us with said buzzing and to perhaps try to kamikaze its way into our noses and ears. We were covered in bug spray, but it wasn't enough of a deterrent for insect curiosity. So, not too much rest, but we stayed there, unmoving, for about a half hour.
It was about 4:30pm now, the sun on its way down. It took us nearly 4 hours to get there. I bravely insisted that the way down will be a total piece of cake in comparison, because of the down factor and how we'll eat our bananas and just cruise on that energy, snacking on nuts as needed, and then… then, there is more snow melt water with poop in it to look forward to! I enticed Beelzy with that last bit I think, because we started on down.
Thankfully, the way down only took about two hours. Beelzy spent some of that time simply running. That's how steep it was. We saw lots more spiders and other bugs and the occasional chipmunk. Nuts were a great source of energy, and we kept ourselves hydrated. I walked down carefully, feeling generally fine until we finally got to the trail-head, from which we still had a mile and a half to go until we got to our little car. Suddenly I kind of lost all ability to remain civil. This happens sometimes when I'm pushed to my physical limits. I become like a robot, and I am uninterested in other people, or what's around me. I just want to do the task I was apparently designed for, and in this case, it was walking at a specific pace, while staring at the ground until my eyes burned and my neck started cramping.
On the way to the car we met a bunch of people driving up the horrible road, asking us questions like, "Is it almost over?" and "We brought our guns." That last one wasn't a question, but for some reason everyone who saw us thought we were experts on the area and wanted to know things like where the best place for target practice was (NOT a trail with hikers on it?).
The reunion with the car was the bees knees. We got in and just sort of sat there for a bit, luxuriating in the ability to block nature out with glass and plastic and steel and whatever else the wonderful machine is made of. An hour later we were at a taco place by our house stuffing our starving faces. Then I spent 6 hours watching television. There was no excuse for it. I just sort of mindlessly sat there, soaking my feet, and watched "House" until I realized that the water in my bucket was cold and I have been sleeping sitting up.
Punchbowl Falls seems like a total piece of cake now! Totally going to get on that in a few weeks. When the PTSD wears off.