Cabin in the Woods: A Loving Hate Letter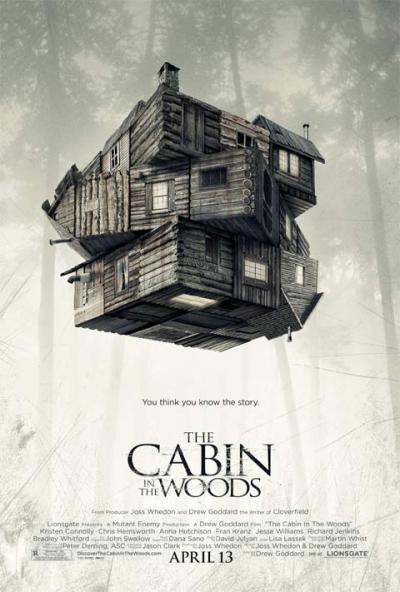 Over the past few years, horror movies have fallen out of favor with the general public. Slasher movies have become laughing stocks. The invention of cell phones makes fleeing in terror seem even more unrealistic and the sub-genre known as "torture porn" has made many people avoid horror movies over the past decade.
So Joss Whedon, nerd god and creator of "Buffy the Vampire Slayer" and many other things, wrote a movie which he called a "loving hate letter" to the whole horror genre. It is now playing in theaters and does not disappoint.
I won't speak about the plot at all, because this is a movie best seen going in not knowing anything. I went in without even watching a trailer, only relying on the word of my friend and was not disappointed.
Looking at them now, even the trailers give a bit too much away about the story. I will say that while the story may start off enough like your typical horror movie, it quickly changes things up in unexpected ways. The movie isn't perfect, but it's a fun ride and I would say it's one of the few movies that have come out in recent years that is worth the rising ticket prices.
Also, if you are a horror fan at all, you must see this movie. The whole thing is filled with references to other horror movies, the most obvious being "The Evil Dead," which also takes place in a cabin in the woods. Many lines, visual cues and even small background jokes make references to many horror movies.
If you feel like horror has gone downhill in the past few years, as movies like "Saw" focus on gore rather than storytelling and actual scares became prominent, you will like "Cabin in the Woods." It's a return to horror which doesn't just focus on how many buckets of fake blood they can fit into a movie (although it does use a lot of blood), but a coherent story with some unexpected twists. It is one of the few times I have walked out of a theater completely satisfied.