So, I like the Bee Gees?
Show date: April 3, 2009
Venue: B.B. King's Blues Club and Grill, NY
Bands: Brendon Small and the School of Rock All Stars, Tragedy, Misstallica
Another Friday night spent at good old B.B. King's, yet again hosting a night of peculiar musical stylings of combination comedy and metal.
The evening opened with a Q&A with Brendon Small. A small crowd of fervent admirers pelted him with questions which he answered informing and abusing simultaneously.
Misstallica is an all-girl ensemble covering Metallica from the days of long hair and flannel. I enjoyed them, but as I have never really been a fan of Metallica, I was not particularly moved. The guitarist was later part of a few songs with the School of Rock and we got to hear her sing. She should have probably been the vocals as well as the guitarist for Misstallica.

I learned later, from Dazvsemir, that the gals from Misstallica are also the same gals who perform as Queen Diamond, the all girl King Diamond cover band. Lucky enough to see Queen Diamond perform, Dazvsemir informed me that they are more enjoyable to watch than Misstallica was. He did, however, have good things to say about both performances.
Tragedy took their sweet time getting out on stage and the reason for that was at least in part due to the fact that they first had to cover themselves had to toes with silver glitter. Such shiny heavy metal has never been performed before. I've been aware of the Bee Gees in a vague way, but as Dazvsemir assured me, one is unable to not know any Bee Gee songs. It is impossible to not know "You Should Be Dancing." It would also seem impossible to set that song to heavy metal, but it was actually done. And my God was it good! And yes, there were demons, and talk of dead fetuses (feti?) with wiggling belly button toes that… should be daaaancing.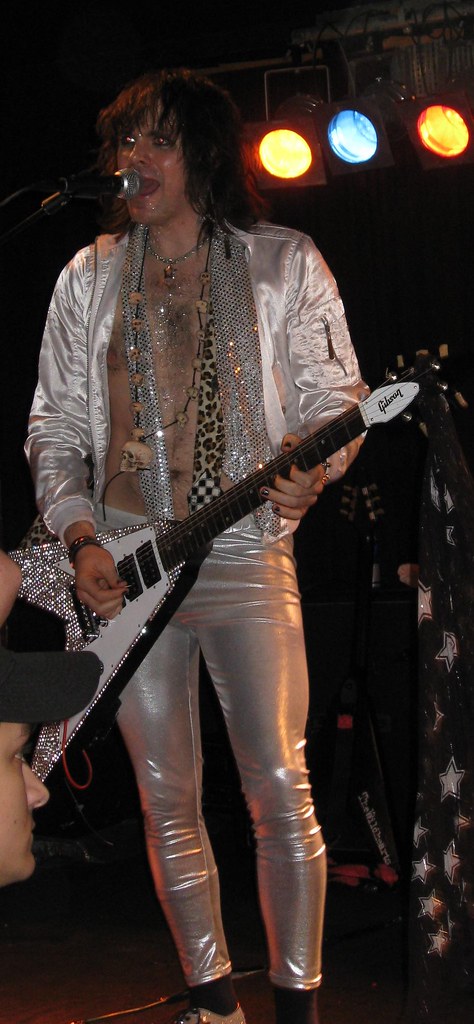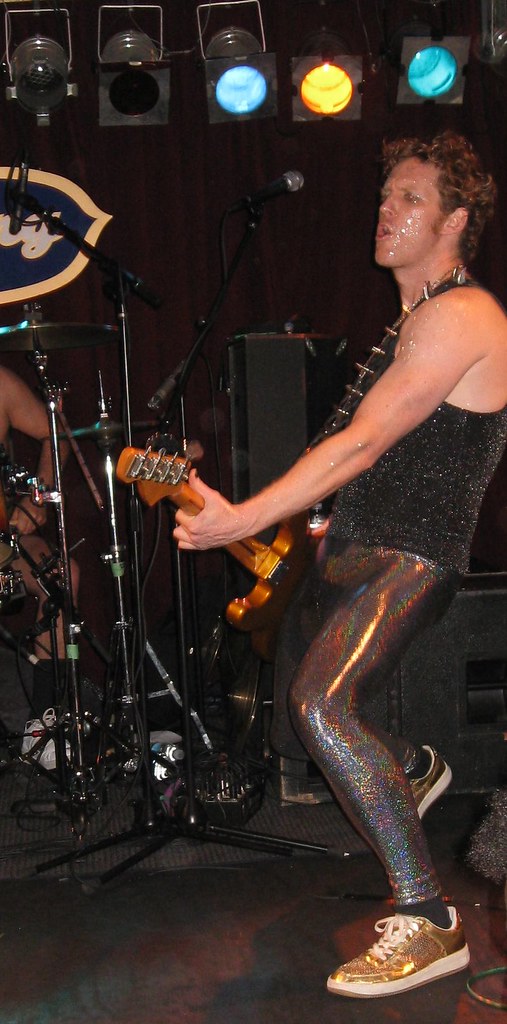 In general, the performance by Tragedy, who rock sweet balls and can do NO WRONG, had everything proper heavy metal should have: death, lesbians, hell, and creepy men with lots of make up. All of it! And then some! An incredibly entertaining show which I certainly didn't expect to dance and sing along with, but it happened, and it will happen to you too. The stage show is worth seeing even if you don't really get heavy metal Bee Gees.
The final band was The School of Rock, with Brendon Small on guitar and occasional vocals, backed up by a rotating band of an entire class from, you guessed it, Paul Green's School of Rock. Paul Green and Brendon Small couldn't hold back and were actually on stage as Tragedy was wrapping up. Inspired by Tragedy's general oddness they grinded guitars and almost went in for a sexy kiss but broke apart before it could get too sexy.
The guys from the School of Rock gave it their all and are truly a talented group. They played some Dethklok, some Metallica, some Queen. Many of the classic rock songs which Brendan Small performed, and also cited as being his inspiration for getting into music, fell on deaf ears. While "Hocus Pocus" by Focus may be a classic, it seemed that the yodeling making up the lyrics of the song wasn't well received by the crowd which was expecting Dethklok. I unfortunately had to leave a few songs into their set due to car being broken into, but here are some pictures to make up for lack of words.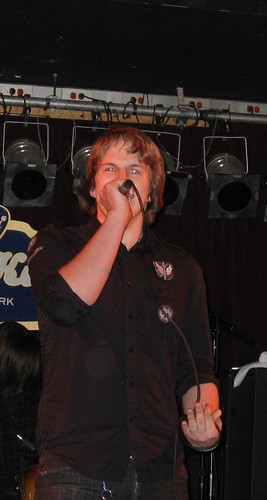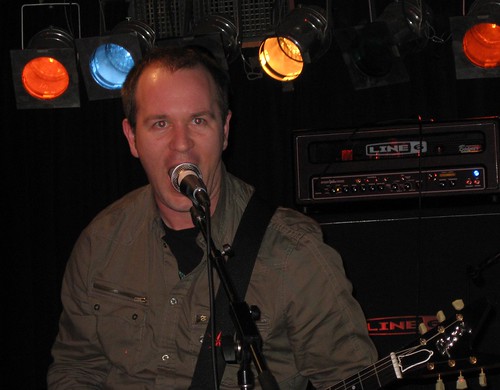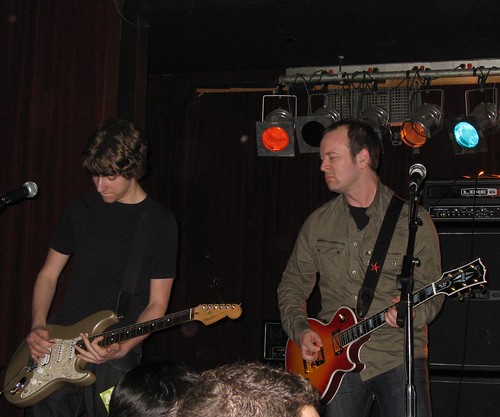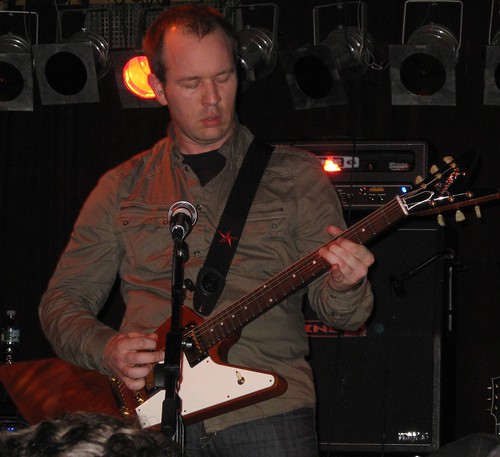 ---
Links: