Snuff: The Story of the Most Boring Gang Bang Ever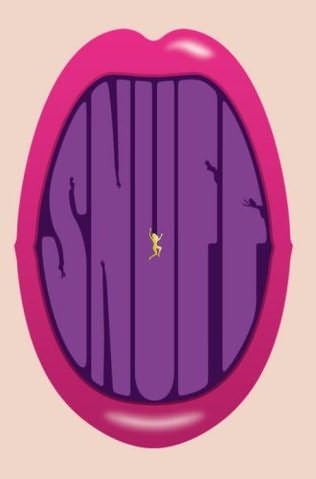 Chuck Palahniuk has been one of my favorite authors for a few years now. His stories about the darker side of life have often left me unable to put the book down.  The plot often equates to things getting worse for the main character in often entertainingly macabre ways.
When I heard he had a new book out, Snuff, I immediately got my hands on it, filled with vague hopes that this would be better than his last book, Rant, which had left me disappointed and confused. Unfortunately, I found this to be his worst work yet.
The plot revolves around Cassie Wright, an aging porn star trying to end her career by breaking the world record for the largest gangbang by having sex with six hundred men in one day. Most of the story takes place backstage, as seen through the eyes of three men; Mr. 72, a young kid who claims to be Cassie's long lost son, Mr. 137, a failing television actor, and Mr. 600, a co-star in many of Cassie's films.
The narrative style is typical Palahniuk. As the action moves forward he throws in more info, fleshing out the story or the main character. Survivor, had tips about cleaning as the main character was a maid; Fight Club, told the reader how to make explosives, since the main character was a psychopath. These fit to their stories well, and added to the narrative. Snuff is filled with odd facts about celebrities and sex. While these facts are amusing in themselves, it feels like Palahniuk spent a few nights on Snopes.com, wrote down every odd thing he came across, and tried to work it into his story. Often, the facts come up as small talk between the characters and added nothing to the story itself, seemingly inserted to artificially lengthen an already short novel.
For a novel about a gangbang, there is surprisingly little action. Palahniuk gives an inordinate amount of detail about the room everyone is waiting in, just to ensure the reader knows a room filled with six hundred half naked men waiting to have sex is filthy and smells disgusting. The three men that are the main focus of the book talk to each other, we get their clichéd back stories, once in a while interspersed with flashbacks of Cassie Wright's assistant approaching Cassie with the idea for the gang bang and how she went about setting it up as she calls the men for their turn with Cassie
Maybe I'm desensitized by his short story "Guts," found in Haunted, and the internet in general, but I didn't find anything in the book really outlandish. It's clear he's trying to paint some gross scenes, but they just fall short. Don't get me wrong, there were a few parts where the details get graphic, so this still isn't a book for your grandmother. However, it came off as Palahniuk being that kid in junior high who wanted to be popular by describing the grossest thing he could think up.
At the end, a plot twist is revealed that anyone paying attention in the first twenty pages saw coming, and a few things that are medically impossible happen that I won't mention here in the interest of spoilers and taste. The book ends as you would expect it to, as even some of the characters predict throughout the story it will end. You could argue this is foreshadowing, but I don't think it counts when the characters flat out say "You know how this is going to end, right?"
As a whole, Snuff, is just weakly put together. Plot, character development, narrative—it all just feels slapped together from the very beginning. I do like Palahniuk's work, but I felt this was either phoned in for easy money, or that he reached his peak three books ago. Avoid this book. Stick with his older stuff, like Survivor, or Invisible Monsters. If you're not the reading type, then see "Choke," when it comes out in theaters. Whatever you do though, don't bother with Snuff, it's just not worth it.
---
Check out Palahniuk's better works on Amazon
Choke The Movie