Superhero Fashion at the Met.
Fashionistas, meet the big-screen Superheroes. Not a combination most would find to be most natural, but where there is leather and latex, there must be those who would adore it. "Superheroes: Fashion and Fantasy" is an exhibition hosted by the Metropolitan Museum of art until September 1st and as ridiculous as some of the outfits truly were, it is absolutely worth the suggested admission price.
The exhibition is divided into eight types of bodies, about which you can read at length here. The bodies are: graphic, patriotic, virile, paradoxical, armored, aerodynamic, mutant and postmodern. And they are all jealously guarded from photographers, perhaps due to all those involved besides Marvel and DC: Dolce & Gabbana, Armani, Gareth Pugh and many others whom I list here on equal terms because my knowledge of fashion does not extend very far at all. I can, however, separate the ridiculous from the ridiculously gorgeous and unfortunately, quite a few of the things I saw there were pretty horrible. I get the concept and the intricate design and whatnot, but really, an orange inflatable jacket does not make me think of the Hulk at all. What I did enjoy was the Hulk as an apparent embodiment of fetishism where the outfits involved rubber hoses extending from the crotch, gas masks, and loads of leather. Even Catwoman had nothing on that.
Though I couldn't get you a picture, the description of the Hulk exhibit is quite quotable, and although the author was not indicated, I present to you these words, filled with alliteration: "Massively muscled, this stiffly posed pinup is forever frozen in a display of bodily strength. With his thick neck, bulging tendons, and throbbing veins, he suggests the turgidity of male arousal." It goes on in the same vein to explain how the Hulk is everything a pubescent boy wants to be.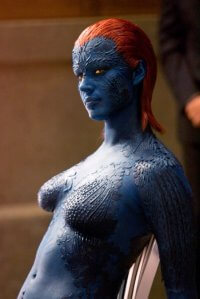 To come back to catwoman, there were a few unremarkable outfits favoring cat ears and shiny black. But the outfit by Dolce & Gabbana, including shoulder pads and studs was almost fetching. Michelle Pfeiffer's costume from from "Batman Returns" (1992) was on display. She reportedly had to be vacuum sealed into it. Christian Bale's costume from the upcoming "Dark Knight" was also present and accounted for.
Among other unspeakable sexy "outfits" was that of the Mystique applications worn by nude Rebecca Romijn-Stamos in X-Men: The Last Stand (2006). The haute culture collection made of leather, feather, nylon, glass, etc nearby were not without its charm.
The centerpiece of comicbook heroes-come-movie star costumes for me was that of Iron Man as worn by Robert Downey Jr. Sans red paint, the glowing eyes and chest piece made quite the impression from among the surrounding expressionless mannequins covered in oddly shaped, knight-like metal plates and the occasional golden bullet, or maybe phallus tip, by Armani.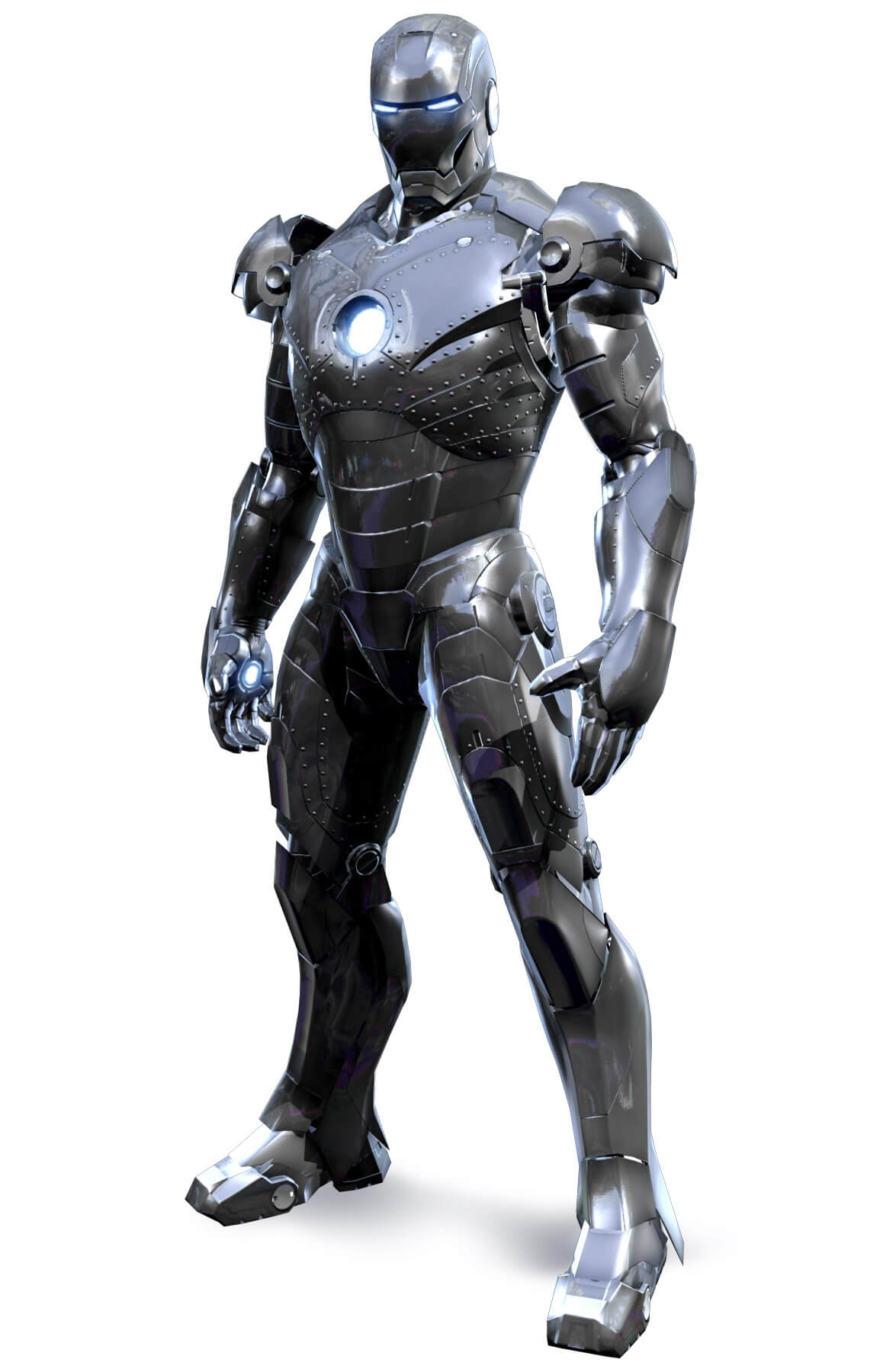 Along one of the walls comic books from the Golden and Silver ages graced the wall with their covers. They ranged from the 30's when Superman still looked like belonged in Archy comics to the 70's, where the heroes took on the shapes and colors we are more familiar with today.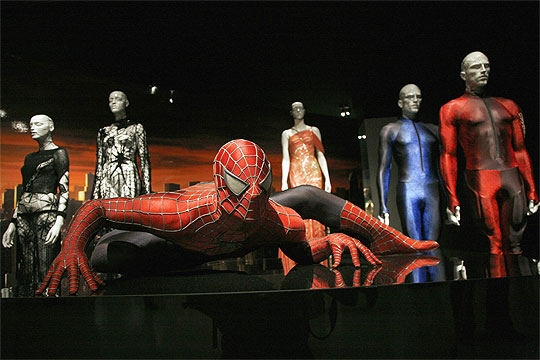 Costume Tobey Maquire wore in Spiderman 3 (2007)
In the gift shop (the exhibition is small and we were done with it surprisingly fast) spiderweb shawls by Ellen Raines were sold for $350 a pop along with hematite jewelry and prints by Alex Rose. Superheroes: Fashion and Fantasy book was available, where we saw what the outfits looked like on actual human beings and had to concede to the gorgeousness of costumes which looked quite idiotic on dead plastic.
---
To learn more check out The Met's website here and here.