Rob Zombie Returns to The Chance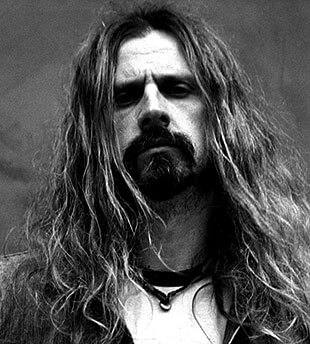 The Rock and Roll lifestyle inflames the imagination and depletes the body, little by little. It isn't easy, and many rockers are husks of what they once were, forced back on stage by poor financial decisions after years of playing the same song over and over. Rob Zombie is not one of these men.
This most recent tour, due to no new album, but I suppose to celebrate a new film venture, has paired Zombie with Ozzy Ozbourne and he has been selling out arenas. Just recently, d42 and I decided to pass on his Madison Square Garden engagement. Every time we have seen him, after expanding a certain amount of force, we were able to get close enough to check out his latest shiny pants. At MSG we would have to shell out hundreds on E-bay to get close, and then we'd be sitting down. In seats. Unspeakable! Unthinkable! He has gotten too big, and was no longer the man we loved for his freedom of action and creativity. And then we found out Zombie was going to break away from Ozzy for a day and play The Chance, in Poughkeepsie, NY.
I saw my very first show at The Chance over a decade ago. I remembered being kept on the mezzanine by the guy who brought me, looking down at the mass of bodies before the stage which wiggled and undulated as one. I've never seen the floor looking like that since, but this past Saturday–the 5th of January–d42, Dazvsemir and I found out just how such a phenomenon comes into existence.
The floor was tiny; about as big as my apartment halved, which is incredibly small. Hundreds of people attended this show, with at least thirty percent of these attendees pushing and bashing their way onto the floor. During the opener band, In This Moment, there was still room to breathe as they were obviously not the reason people were cramming into the venue. The band wasn't bad per se, nor were they very good. The female lead looked cute as hell in her Alice in Wonderland costume with a myriad of petticoats and bloomers that we glimpsed every time she leaned back to get enough air for a metal scream. She couldn't actually move a whole lot for fear of her boobs popping out. We didn't hate the band, though some did, and there was a bit of an exodus during their set.
At about 9pm Rob Zombie took the stage. By then there was no breathing room. I was looking forward to the violence primarily because I knew it would weed out the weak and leave air for the strong. Obviously I considered myself in the latter category, and I was wrong.
Zombie opened up with "American Witch" off his Educated Horses album, the last one with original work. He was preceded by a shadow of a Jack-o-Lantern looming over the stage (in case we weren't sure what that was about, Halloween theme echoed through the room) and came out wearing a skeleton costume, with a cloth mask over his face, and his usual dirty looking locks sticking out from under his trademark cowboy hat. I didn't love the song, and was suddenly overcome with total paranoia. Was this the man I wanted to see, or a stand-in? Is he really growling or just lip-syncing? WHO IS THIS MAN?
During the very first chords of "Living Dead Girl" Zombie tore off his costume. And yes! It was him! Of course it was him! I felt warm with happiness, and of course the bodies of a hundred or so people who were all trying to murder me for my oxygen. The crowd went nuts and I couldn't even find d42 for our ritual romp in the pit. But then, there were so many people there that a pit didn't exist as it usually does. If you were on the floor, you were in the pit–a sluggish pit where I noticed myself grunting, rather than screaming, with the effort of pushing enough people away from myself to expand my thorax.
The set was the longest I remembered him playing in the years I have seen him. But my favorite song was without question "House of a 1000 Corpses", during which the huge screen behind him filled with grotesque images of murders that overwhelmed the 70's porn and Hentai. An actual mosh pit broke out as the set has been going on long enough for some to beat retreat into the bar area or the mezzanine. Despite being too tired to defend myself I was in it. There was nowhere else to go. To catalogue injuries: I received an elbow to the head, a knee to the kidney and my left arm started feeling funny just around the time I started to wondering if my labored breathing meant my left rib was cracked.
Some of the stuff on the screen was from his first movie ("House of a 1000 Corpses", in case you didn't know) which I love even though I never plan to see it a second time. In fact, he shamelessly plugged every movie he ever made (while wearing a T-shirt with Michael Myers' likeness on it), including the one he is apparently working on now for "Grindhouse 2." This new gem is called "Werewolf Women of the SS" and the first inkling of it was one of the cheesier faux trailers during the interlude of the first "Grindhouse." He apparently truly plans to make this instant B horror flick, starring, of all people, Nicolas Cage.
Zombie played some White Zombie favorites such as "More Human Than Human" with thematically appropriate porn, but no huge robots beleaguering the band. No half-naked girls. No pyrotechnics. Obviously, on a stage that small, with the audience literally five feet away, none of this was expected. It only highlighted how different this show was and how he progressed from astounding us by stage antics, to just hanging out, having a good time. I don't know what Zombie did at MSG, but here we had him all to ourselves. John Five (former Marilyn Manson guitarist) grinned at us through his clown make up and performed amazing guitar solos, one with his mouth, under the watchful eye of a bored bouncer. He and Zombie did not compete for attention, but they both loved it and so the audience was never left looking for something to look at.
Then it all ended. I wasn't sure if I was relieved or not, but the lights weren't coming on, and I knew an encore was on its way. The crowd started a serious ruckus; it was louder than the music had been. And of course Zombie didn't disappoint. It's not what he does. Back on stage he went to give us what we wanted.
Last time we saw him at Nokia Theater in 2006, Zombie was still energetic, still screamed at the audience and messed around with band members, but his show was hardly an hour long. This time, relaxed on a small stage, with adoring fans where he could see them, reach them, Zombie was on for nearly two hours. Even while he looked obviously exhausted, sweat pouring off him, he droned out "Lords of Salem" before relinquishing the stage.
He came back though. Almost right away. He dragged in a couple of pillows and then tore them up and shook the contents all over us. Why? Who knows. But he did it, and as if the feathers were baptismal, the crowd surged to him.
Amazing show yet again. And to think, I almost skipped this tour.
---
Want More? Check these sites out then: