Doris Thunder Tears on Her Experience Touring the U.S.
After finishing their set, the members of the Taiwanese melodic black metal band Chthonic changed into civilian garb and dispersed through the crowd to enjoy the show during their September 12th appearance with Obituary at B.B. King's. Doris Thunder Tears, guitarist and backing vocalist, was rocking out to Alabama Thunderpussy when we caught up with her.
Chthonic had played a show at B.B. King's just recently, August 21st, and on that night they occupied a good slot. Today they were squeezed in as openers for three other bands. Doris complained that they didn't even get a chance to play their favorite song, "Quasi Putrefaction" from the album Seediq Bale, their fourth, but the first to be released outside of Asia.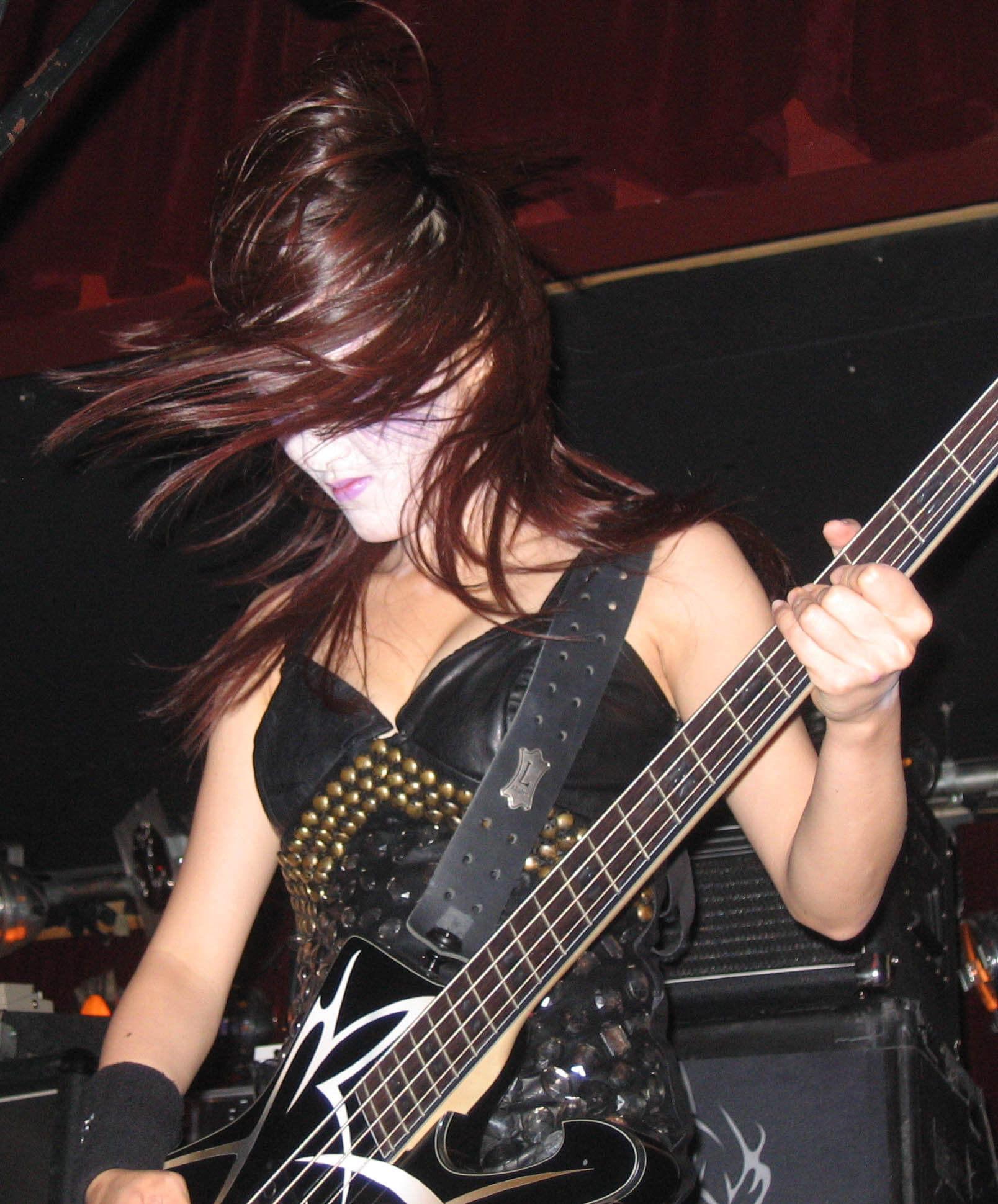 (photo by Dazvsemir)

When asked what they were doing back at B.B. King's so soon, Doris just shrugged and said the booking manager arranged it. They have been on tour of the U.S. for two months now, as of June 10th, and the constant moving was starting to wear the group out. Doris told me she would really, more than anything, love a good night's sleep.
After all this time on the road a lot of their stuff has been lost in the shuffle and this became important when Doris was asked to show up for a photoshoot at Revolver Magazine for an article entitled "Dressed to Kill." She was asked to put on as many of her accessories as possible and was hard pressed to accommodate the request. However, she did what she could, donned her corpse paint and went in. As luck would have it, the cameraperson's flash was broken and that was resolved by taking Doris out into the streets of New York City in her full regalia. "They took photos of me in the subway."
About the opportunity to play all around the world, Doris said it was "awesome" and went on to say that she feels what they have to offer is unique. In fact, she feels the band is so unique that it defies classification and so does not agree with its "black metal" label. "The songs, and the concept behind the album, are quite sad" which is why they need Su-Nung to play the hena (or erhu, a classicly funereal instrument). He "plays the sadness."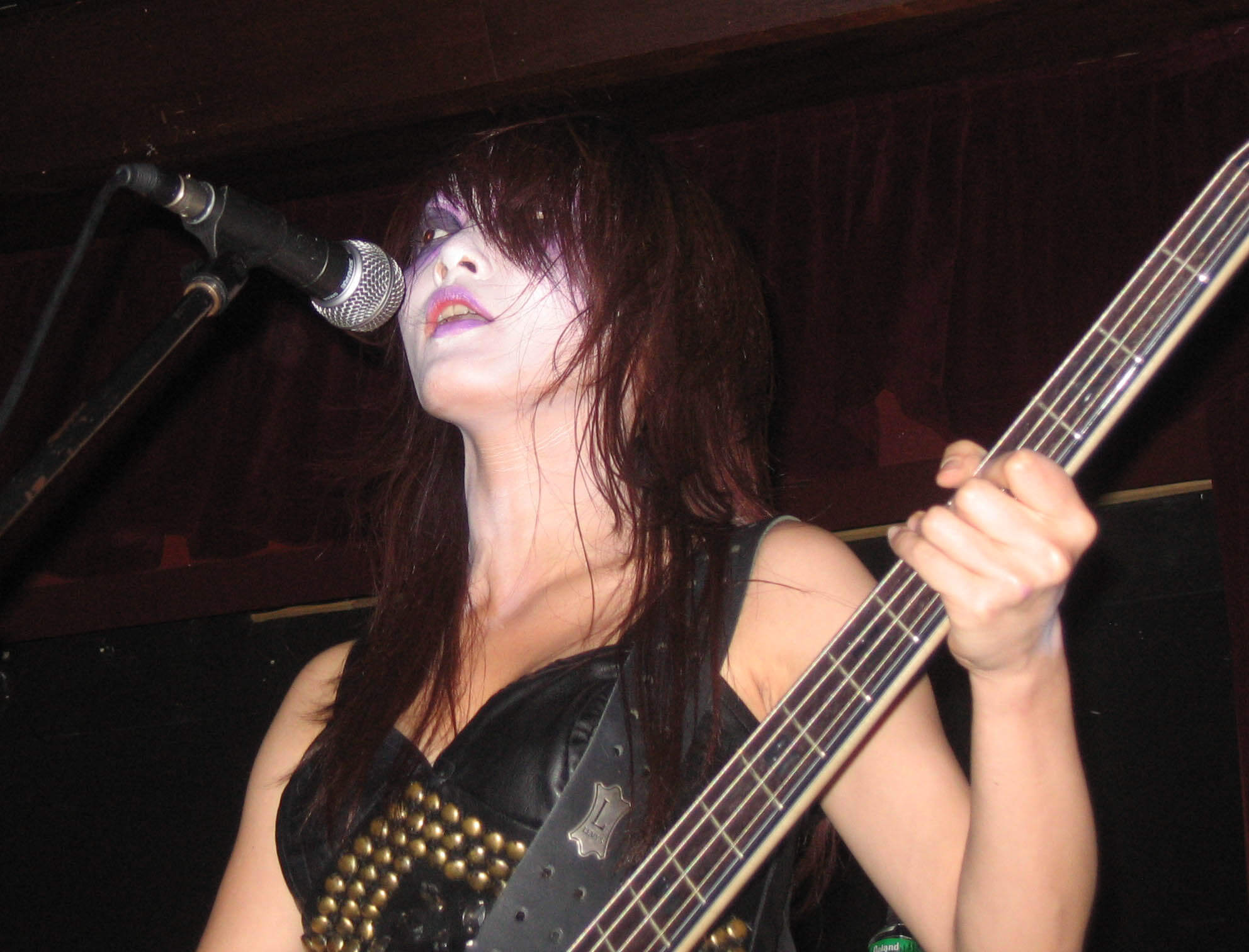 Each album talks about a time period or a legend in Taiwanese history. The band "creates every song to fit the concept" behind the album. The inspiration for Seediq Bale grew from a legend left over from the times of aboriginal Taiwanese tribes. "There are a lot of sad traditional stories in the album" which is about a Japanese invasion and how an aboriginal tribe was forced to abandon a ritual that in their culture led to heaven after death. The aboriginals rose up against the tyranny and were all slaughtered.
(photo by Dazvsemir)
Their third album, "Reincarnation," is based on an old legend of a Taiwanese woman whose son was killed in front of her and who was then kidnapped and killed by a jealous lover while her spirit remained on earth for a long, long time. Many of their songs "symbolize the many Chinese invasions, and the conflicts created" as Taiwan has a rich and resilient history of invasion and assimilation. With their music, Chthonic is bringing this history to the forefront of popular knowledge, at least in the death metal circles of fans who will read the CD booklet.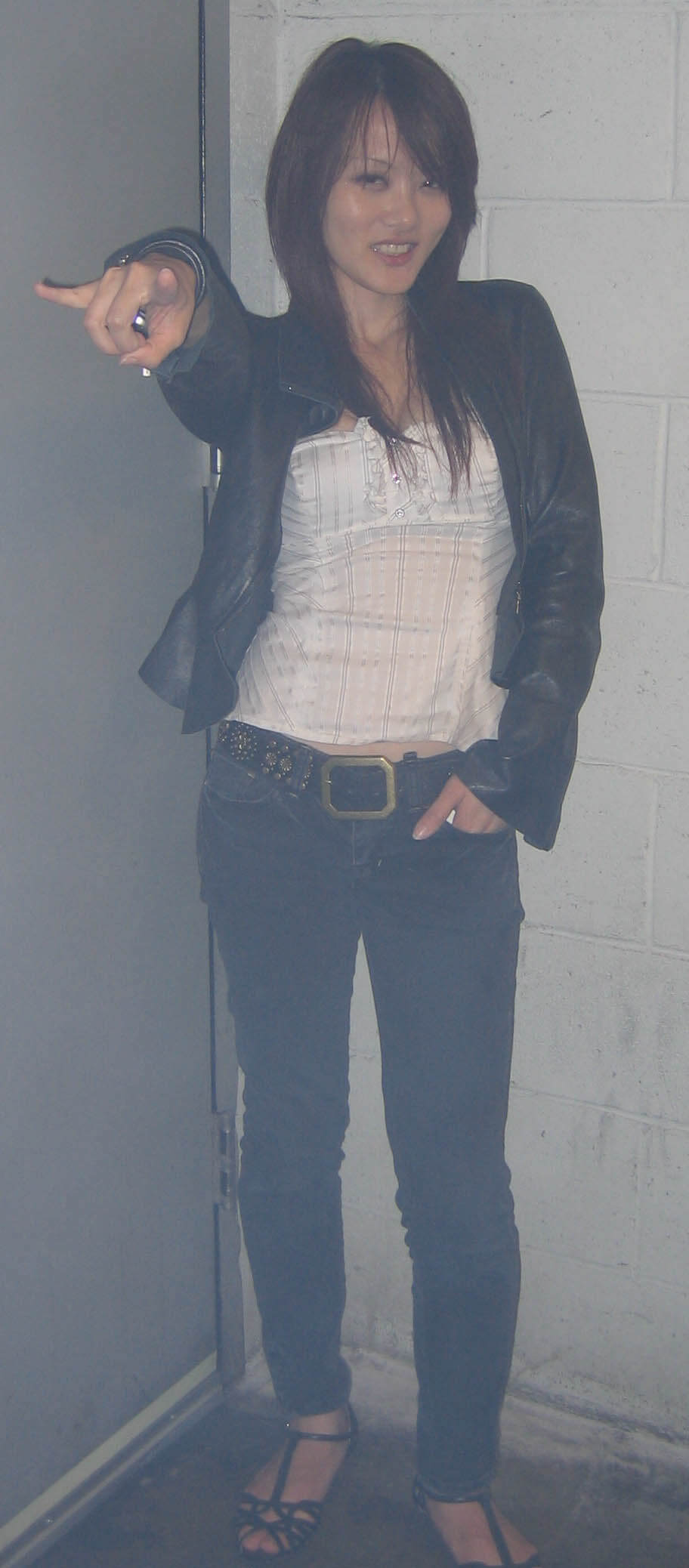 (photo by d42)
Another topic of discussion was their August appearance at the Wacken 2007 festival held in Germany. "Frankfurt airport sucks," Doris said tensely. Their instruments were lost and could not be gotten to the festival in time for their performance. Although there are always backups available, there was no replacing Su-Nung's instrument. "Hena is unique and can not be borrowed at a venue," so he was forced to play a keyboard.
Towards the end of their tour, Chthonic spent some time with Nile, with whom they played Ozzfest 2007 as well as a show at B.B. King's. "It was quite an amazing experience" and the band learned a lot from them while they all hung out. For example, they learned "how to deal with fans." After performances the band was in the habit of jumping back into their RV and heading out, but Nile led the way towards sticking around and hanging out to talk to fans. "Like right now?" I asked, and Doris laughed, "Yes, like right now."
Chthonic will be recording their next album in the summer of 2008. This has been their first tour of the U.S.A. and they plan to return for another in the spring.
---
For more information about the band visit: